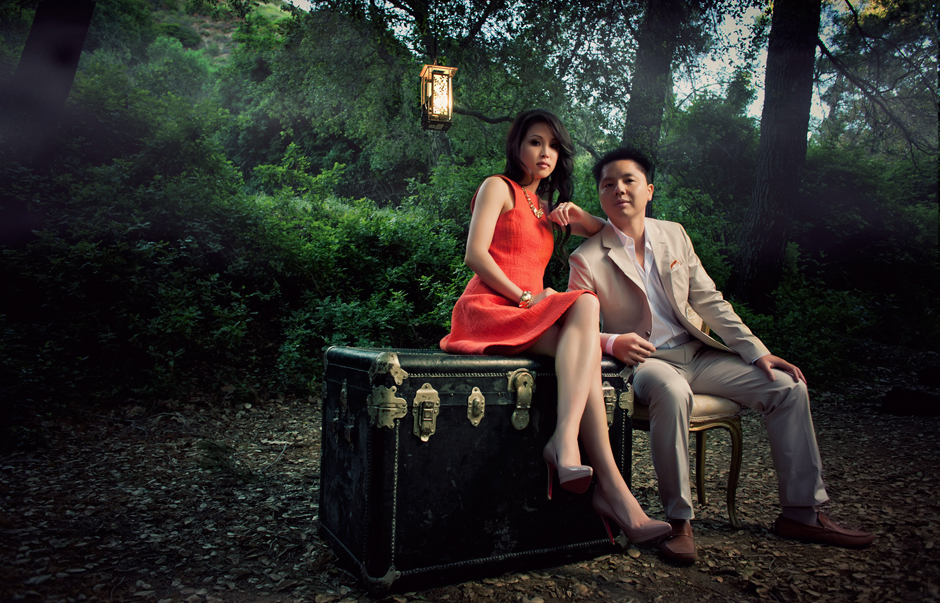 A few months back I had the chance to shoot a good friend and his fiance. Since they both are from the L.A. area I thought it would be a great opportunity to meet up and collaborate with the legendary Jessica Drossin.
For this main shot we wanted to do something a little less traditional…something more of a scene rather than a lifestyle photo. I knew I wanted to do a one light shot, but during planning I thought of using a lantern with a CTO'd flash to add to the ambient light.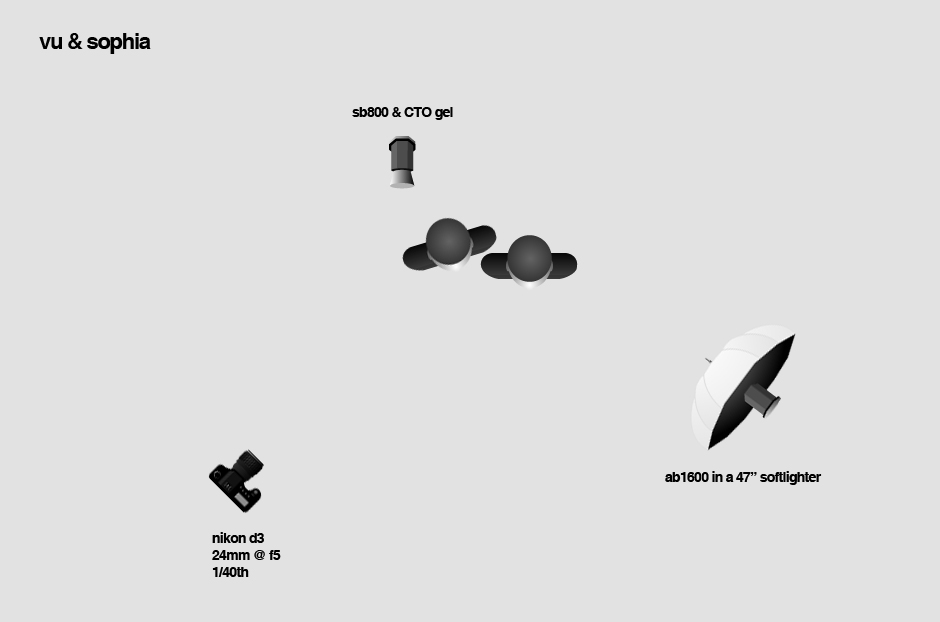 After shooting the first location we headed over to a second location which I had setup which was on top of the a rooftop for more of a traditional style. For these shots I used a simple one light setup… a Sunpak 120j and a shoot thru umbrella.