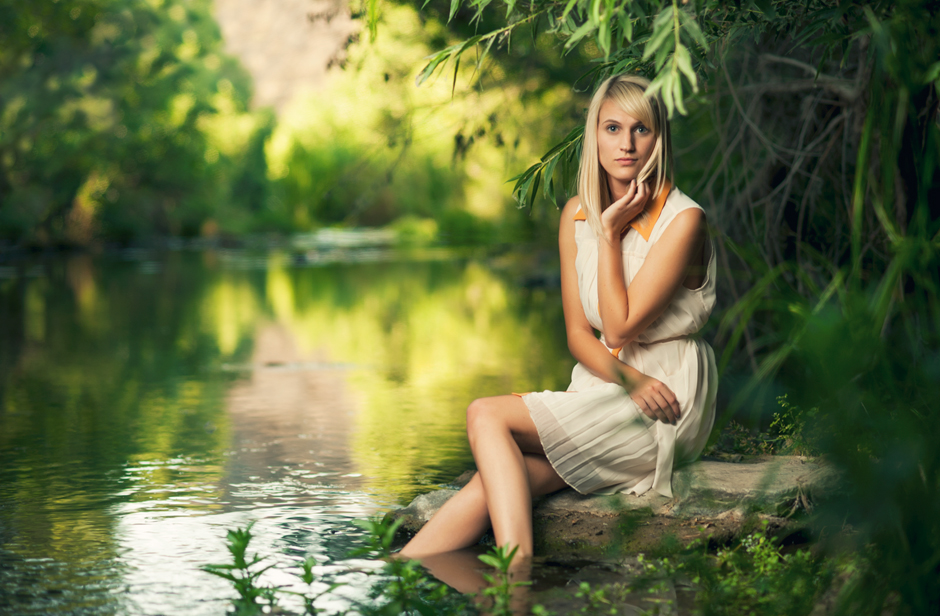 Several weeks ago a friend and co-worker announced she would be leaving us here at PlainJoe. This also coincided with her birthday. We thought it would be fun to do a mini photo shoot with her. I also thought it would be a good opportunity to test out a tri-flash adapter I picked up on ebay. We headed out after work with our sights set on creating a great image and also producing the first behind the scenes video for the blog.
I picked up the tri-flash adapter on ebay for about $15-$20. I liked his particular model because of where the mounts where placed. It distibuted the speed lights evenly around the bracket which in theory would distribute the light evenly.
Pros of using a multiple flash adapter:
+ More light
+ Faster recycle time (2 flashes at 1/2 power will recylce faster than 1 at full..ect)
+ Portability (3 speedlights is still less cumbersome than 1 strobe and battery back)
+ More batteries (more shots that you would get using a single speelight)
Disadvantages:
– Still not as bright as a 640w strobe
– Using AAs will only go so far. (unless you have a lot of spares)
– More that could go wrong (more speedlights and more cables will increase the possibilities of something not working)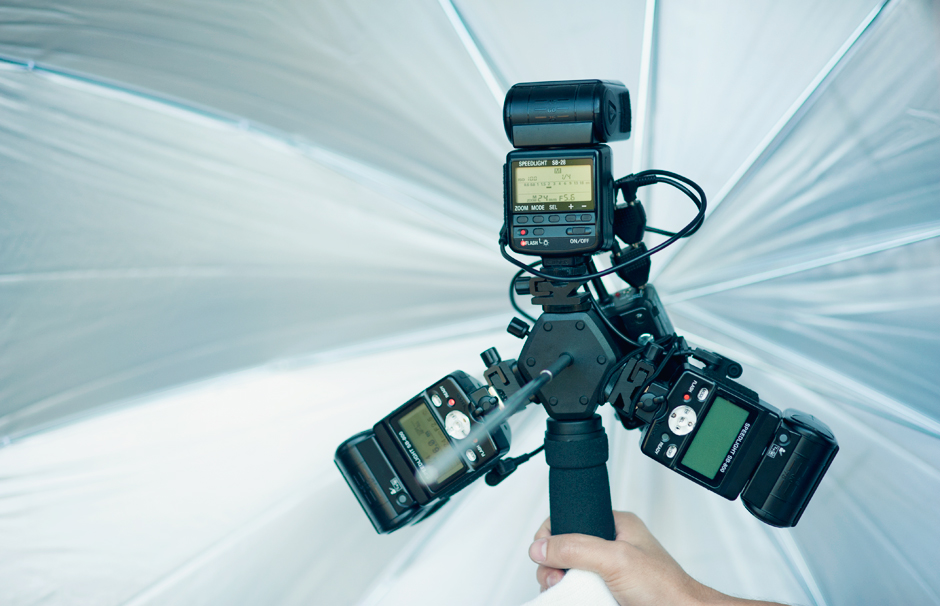 Light setup:
3 speedights in flash adapter mounted in a 46″ Photek softlighter camera Left.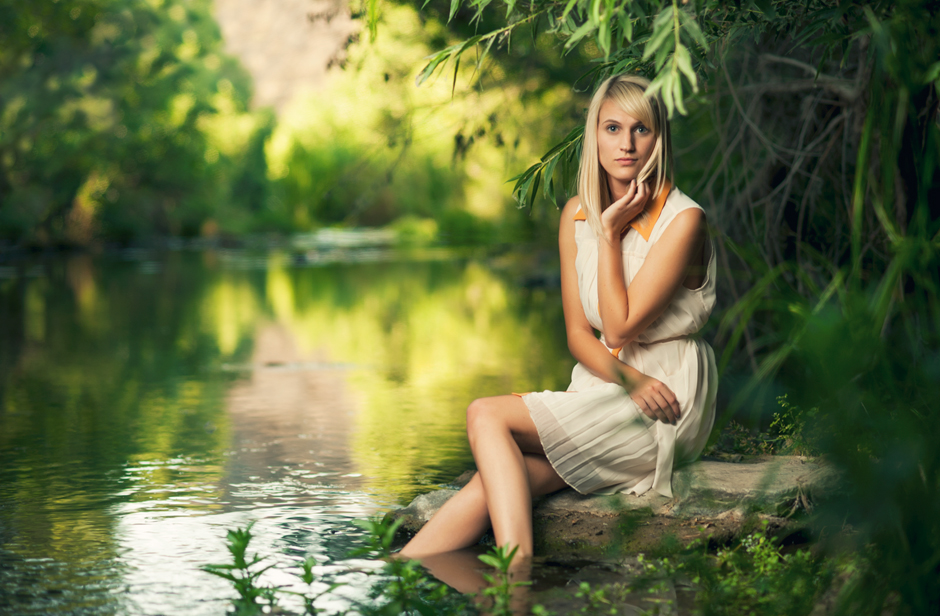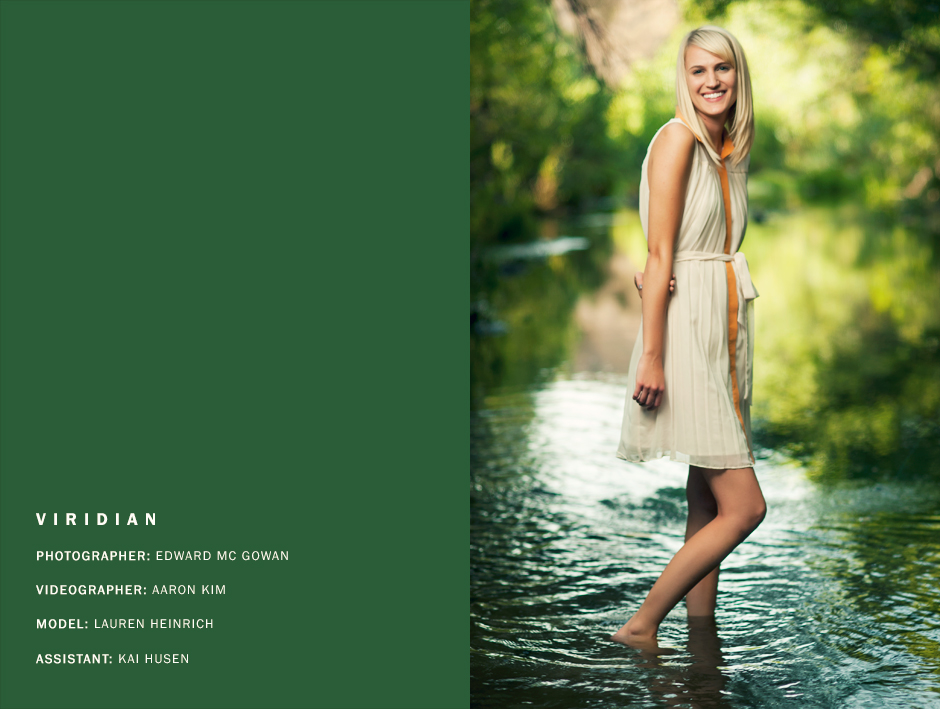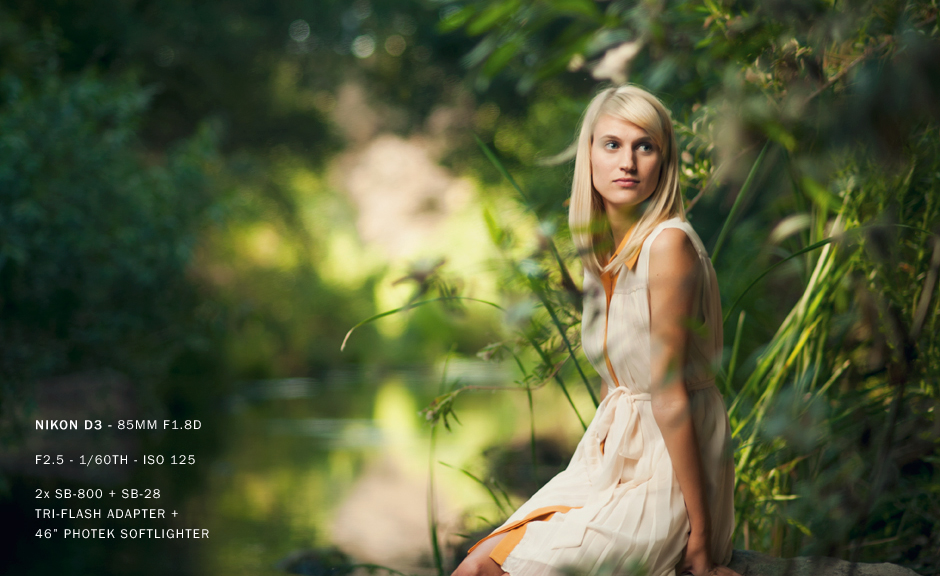 Let me know what you thought about the video. We plan on this being a regular feature.