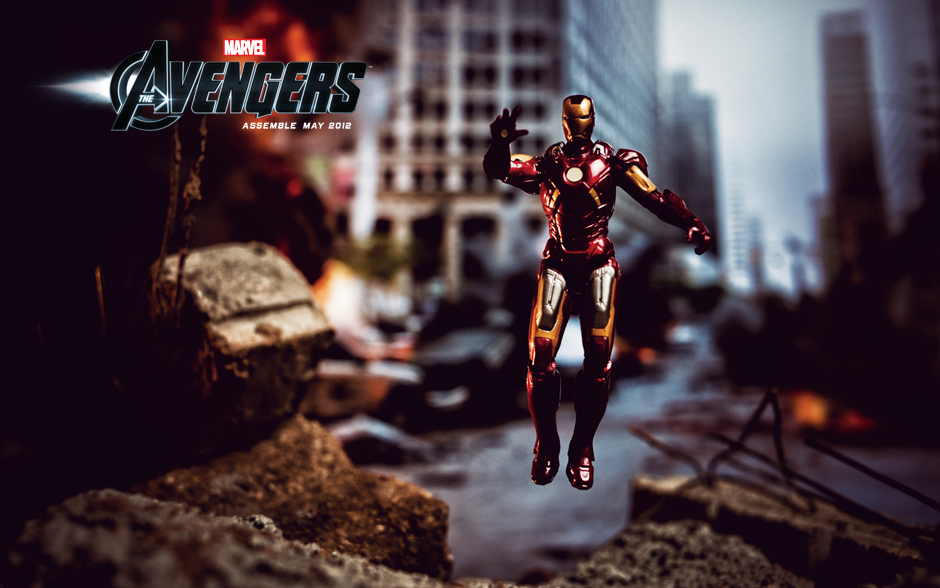 I was approached to shoot some Hasbro Avenger figures for the new movie coming out. It was a challenge to say the least. I know how to light a person, but how does that same light modifier light a 3 3/4″ action figure.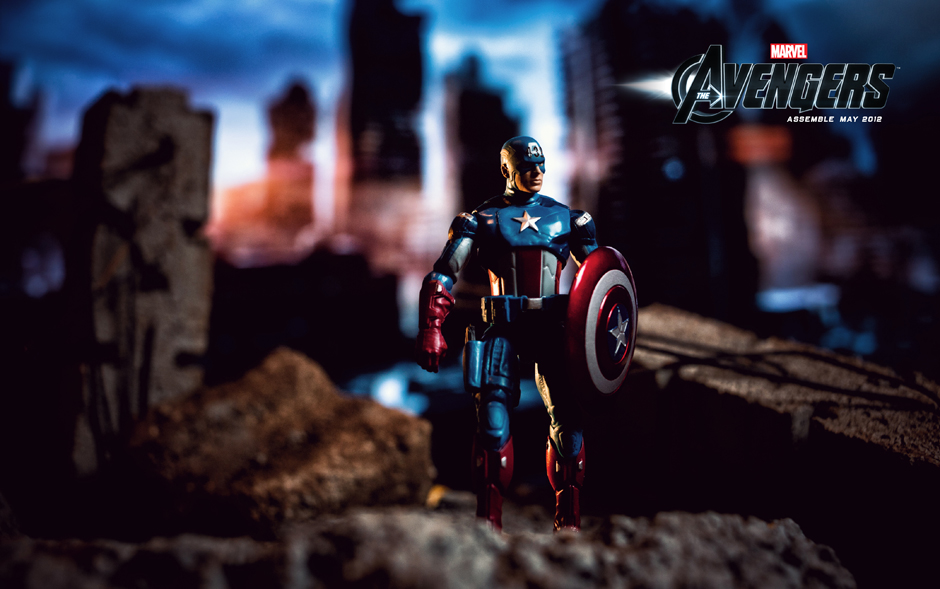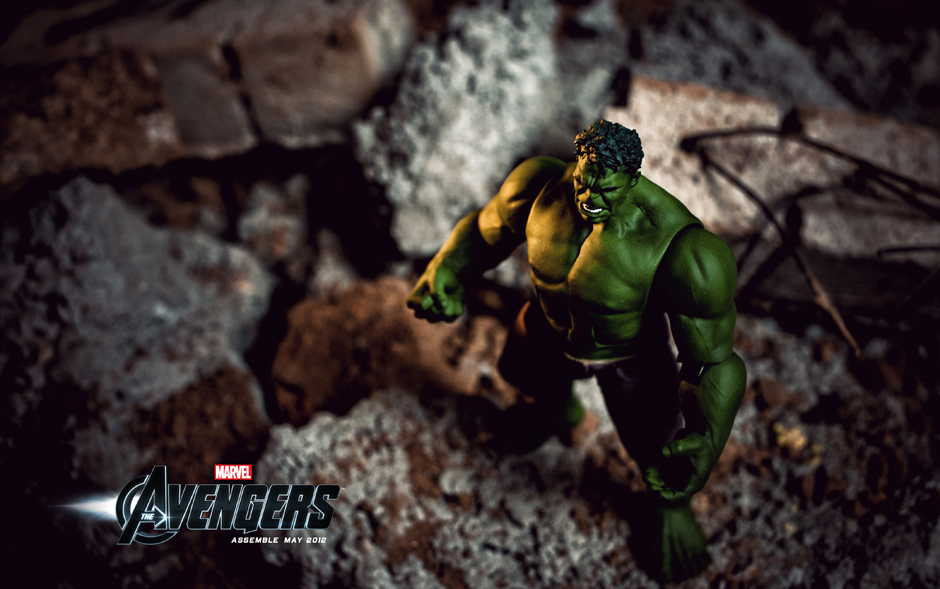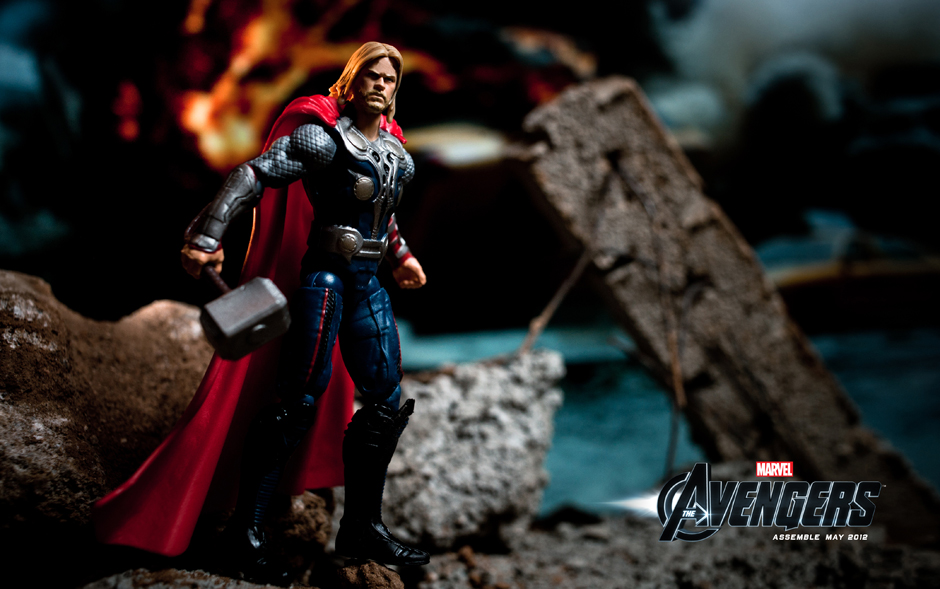 I've taken toy shots before, but never in a way to try to recreate a mini scene. The first hurdle was the scene. I went out in the yard where my brother's house was doing construction. We picked up rocks and dirt and put them in a bucket. At this point I wasn't sure what we could use as a background. I thought of actually going downtown on location in an alley. My brother suggested a LCD screen. I was sceptical at first but gave it a try…it worked perfectly. This way we were also able to swap out digital backgrounds without doing any post work.
As for lighting, I tried several different light setups before landing on the one used. Went thru several different lenses….in the end the 35mm F2 pulled thru again. I wanted wide, but too wide it would overshoot the LCD screen. I also needed to make these 3″ action figures as life like as possible. A lot of time was going into getting the most realistic pose with each character. Iron Man had to be suspended on fishing line. Overall I was pretty happy it turned out. I feel all 4 Avenger Members has their own unique look with pretty much the same lighting setup and props.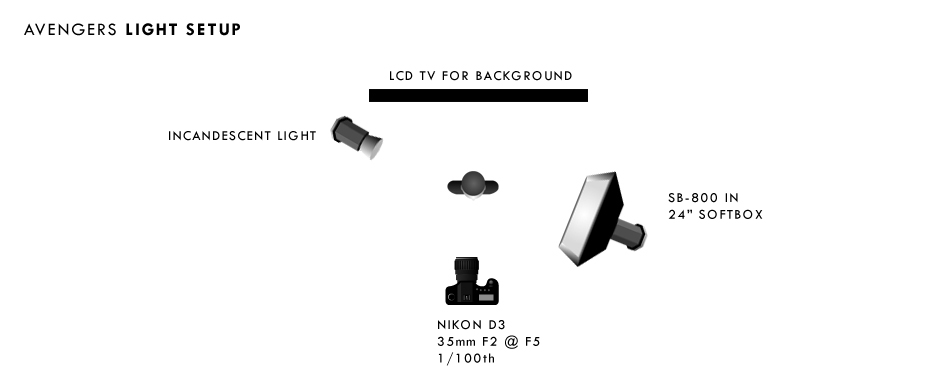 1Y0-A04
HP0-J61
M2010-665
000-970
HP0-M57
CISSP
642-426
50-632
270-551
9A0-154
TT0-101
70-158
000-357
000-SS2
920-253
070-506-VB
GB0-180
HP0-921
00M-195
HP0-M14
A2040-915
C-BOWI-30
HP2-K18
HP2-H21
1D0-430
70-346
HP2-B103
MB7-638
HP3-C36
1Z0-853
000-914
HP2-K16
1Z1-540
646-985
1Y0-A24
HP2-B40
000-210
ST0-130
070-545-VB
HP0-S01
HP0-Y49
650-669
ST0-025
HP0-S11
ITIL-F-CHS
MB4-641
920-803
350-024
C2090-419
000-191
642-825
CAT-160
HH0-210
EE0-411
1Z0-521
642-647
CISSP-ISSMP
000-028
000-974
1D0-538
920-232
070-621
70-515
HH0-330
C2180-270
920-252
1Z1-147
C2010-565
C_TSCM52_66
SD0-302
920-533
CX-310-302
650-154
HP0-728
1Z0-889
000-386
000-280
050-649
9A0-150
920-345
TB0-105
000-965
000-086
PW0-070
JK0-U11
HIT-001
P_SD_64
000-705
920-334
310-625
351-018
000-M10
1Z0-532
000-N26
220-802