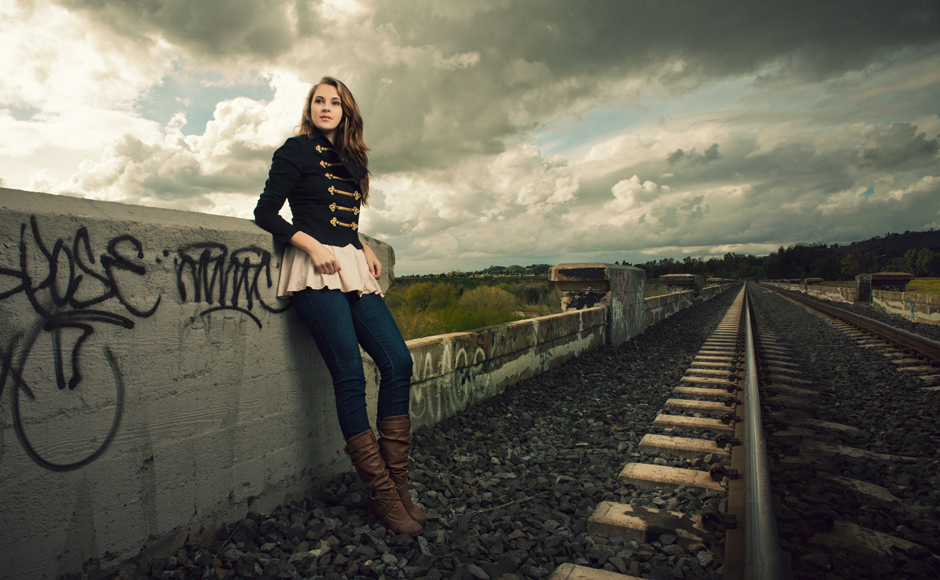 There are several things I've always said I would never do. One of those things is to take a female portrait on train tracks. Well I didn't stick too that plan. A friend had ask me to take her picture for her Senior Portrait (which is a first for me). So I thought to myself, "Challenge Accepted!".
My first dilemma was location! Unlike a lot of seasoned photographer in the area, I have not really shot much out of the mile radius of my house (365 project). I had remembered a picture from another photographer in the area of a cool bridge. So I hopped on google maps and proceded to look for a railroad bridge and the possible location. A week later a friend and I drove down to the location I had suspected & bingo! Location acquired!
Second dilemma was weather! All we have here in Southern California bright sunshine and in my head I had imagined clouds. It turns out towards the end of the week rain came in. I knew we had to act fast so I scheduled the shoot for that Saturday.
Third delemma was more of hiccup. Once we got to the location there was an official there in a truck. I have no idea if he was a security guard or manager. He kindly asked us to stay off the tracks. I responded with a "why would anyone want to get on the tracks?! that is just crazy!". Well much to our dismay he decided to stick around to make sure. I made most of the situation and shot several shots around the area. About an hour later it was clear…well sort of. The "Man" was gone, but now the sun was out! Armed with only a Sunpak 120j I knew I was not going to get the shot I wanted. I looked off and saw another set of clouds in the distance but I new it would be a bit longer. Finally the set came in and we were off. We were probably only on the tracks for about 15 minutes, but I got the shots we wanted. I'm so glad we all stuck it out!
As for as editing. Most of it was done in lightroom. Simple curves, added a green tint. Then brought it into photoshop for touchup and a little cloning of elements.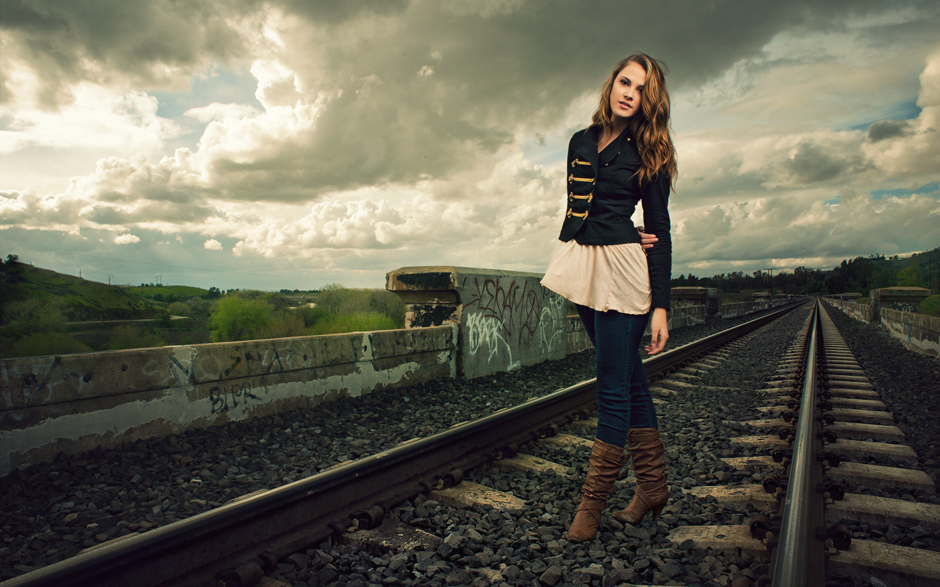 Below you can see the setup and settings I used: